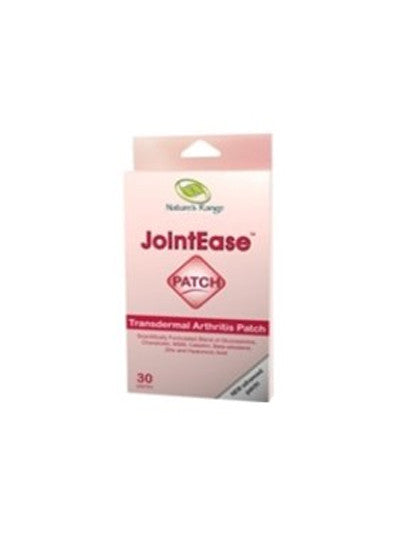 JointEase Patch
£24.95
The Proven Healing Solution!
JOINTEASE PATCH IS A TECHNICALLY ADVANCED UNIQUE FORMULATION AND THE PROVEN HEALING SOLUTION FOR:
Joint Pain
Tenderness and Stiffness in The Joints
Cartilage Degeneration
Swelling of The Joints
Loss of Flexibility or Mobility
Inflammation
JointEase Patch is quite simply the best quality product of its kind, and as such it gives better, faster results for more people, than any other. Over the many years, Nature's Range have worked very intensively to develop JointEase Patch, using the most extensive scientific research, the latest modern technology and the highest quality, clinically proven natural ingredients, to produce the most comprehensive formulation of 7 most powerful active ingredients to produce the most outstanding results in the fight against joint pain and inflammation, immobility, cartilage regeneration, joint rehabilitation and the other effects of Arthritis.
Formulated by the world's most respected phytoceutical laboratory to pharmaceutical specifications, and because its powerful natural ingredients such as Glucosamine, Chondroitin, MSM, Celadrin, Beta-sitosterol, Zinc and Hyaluronic Acid (all of which have been shown in trials to be even more effective than prescription drugs for treating the Arthritis), are able to travel directly into the body and reach the cells where they are needed (without the difficulties of being properly absorbed by the stomach), they are able to produce absolutely incredible results!
JointEase Patch is a safe, totally natural, drug-free and effective product, that has no known side-effects, or contra-indications with any other medication, and as such produces only positive results!
WE PROMISE THAT OUR BRAND NEW, TRANSDERMAL PATCH, WILL HELP YOU! AS THE LATEST RESEARCH PROVES WITHOUT A DOUBT, THIS PRODUCT IS THE BEST ARTHRITIS PATCH IN THE WORLD!
Related products