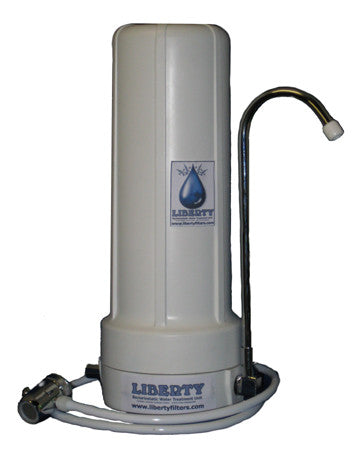 L4 Countertop Water Filter
£132.00
The L4 can be used on the countertop or as a portable filter.

Ideal for travel or in rented accommodation.


Simply connects to the cold water tap, water runs normally and can be diverted through the filter by pulling the pin on the diverter valve. 

In some cases, the filter will need to be attached by using the appropriate adaptor (available seperately).

Replaceable internal filter cartridge.
Produces 12,000 liters of bottled quality water.
Pro-rata guarantee for one year.
Size 12in x 4in (305mm x 102mm).