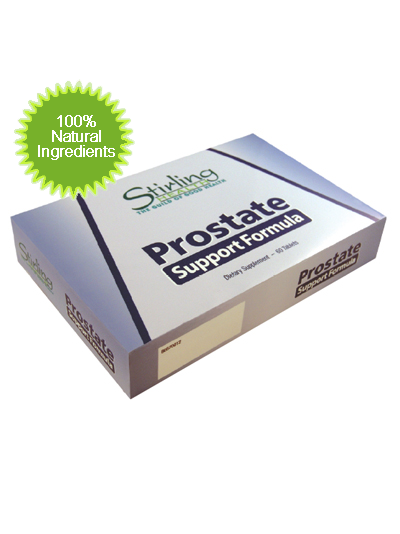 Prostate Support Formula
£27.95
Prostate Support Formula is the most effective and powerful product ever developed for Prostate Health. 
Try Prostate Support Formula to treat any Prostate condition that you may already have, or prevent one from occurring in the future. Even if you have used other products in the past, and found them not to be successful, we strongly recommend that Prostate Support Formula will give you the results you need to lead a normal, healthy and pain-free life again.
Prostate Support Formula contains extremely powerful natural ingredients such as Saw Palmetto, Zinc, Plant Phytosterols, Lycopene, HMRlignan™, Cernitin™ Extract, Ginseng Extract and a large number of other ingredients that have been clinically shown to be more effective than prescription medicines for both treating Prostate conditions as well as maintaining good Prostate Health.
See for yourself what a fantastic product our Prostate Support Formula is and what an advance it is over every other treatment currently available.
Related products