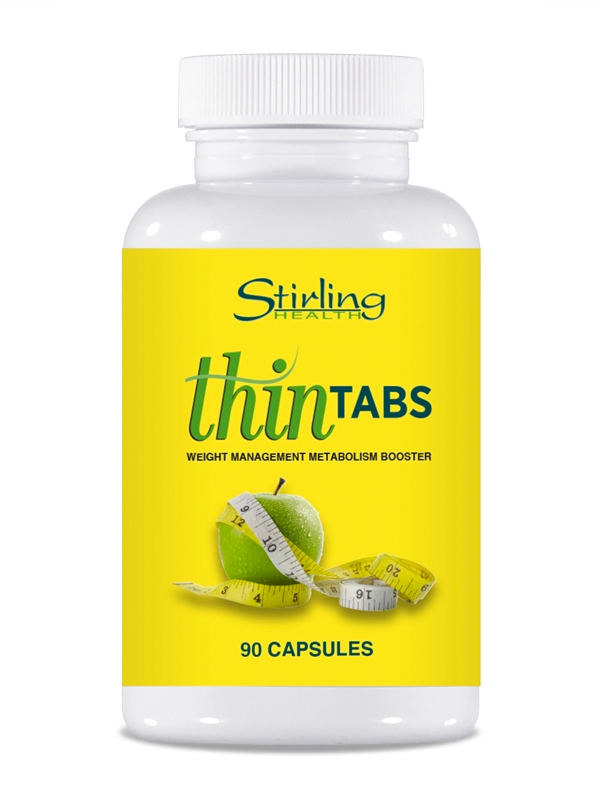 Thin Tabs
£24.95
The World's Hottest Fat Burner!
POWERFUL ADVANTAGES OF THIN TABS:
Boosts Your Energy

Helps You To Burn Fat

Helps You Convert More Of The Food You Eat Directly Into Heat, Burning Even More Fat..

Helps Normalise Your Appetite And Suppresses Your Desire To Overeat And Snack Between Meals

Acts As An Anti-inflammatory

Helps Eliminate Toxins That Have Built Up Over The Years

Improves The Function Of Vital Organs And Prolongs Your Life

These Amazing Tablets Are Packed With Antioxidants Reducing The Risk Of Developing Certain Cancers And Cardiovascular Diseases

Contains High Levels Of Vitamins And Minerals, Which Strengthen The Body's Immune Response Against Diseases And Viral Infections


90 Capsules
What Is Thermogenesis?
Thermogenesis is the process in which the body raises its temperature, or energy output. By increasing the thermogenesis within the body, the metabolism is raised and fat cells are then utilized as energy to support this metabolic increase. The thermogenesis process within the body can be triggered by taking .


How Does Thermogenesis Work?
Thermogenesis is directly related to the metabolic rate. When the core temperature of the body is increased, the metabolism is stimulated, which ultimately causes the body to use stored fat cells to support the additional energy output.
Ingredients for Successful Weight Loss:
Forslean initiates a chemical process in the body that results in a thermogenic burning of fat cells and lean body mass enhancement, which is entirely safe for long-term use.
Green tea leaf extract boosts metabolism and help burn fat.
Chromium helps to maintain healthy blood sugar levels in the blood and therefore controls appetite.
Other key ingredients of this product are Vitamin D, Vitamin B12, Niacin, Banaba leaf extract, Black pepper fruit extract, Raspberry ketones, Cocoa powder and a Powerful Weight Loss Blend.
Related products